Main Content
Tax Problem Solvers for More Than 30 Years
Munoz & Company, CPA, is Orlando's best choice for knowledgeable and skilled tax help. From tax preparation to tax resolution services, I strive to secure my clients the best possible results in their dealings with the IRS. I'm a licensed CPA with over 30 years of experience providing IRS tax relief, and I put quality workmanship and customer service first.
Professional Tax Resolution in Orlando
If you need tax help in the greater Orlando area, look no further than Munoz & Company, CPA. I can assist with everything from IRS audit proceedings to back tax filing to tax preparation. My top priorities are providing my clients with quality workmanship and professional customer service. That means offering tax resolution services that are accurate, comprehensive, and effective. Whatever tax problems bring you to my office, I have the experience and the expertise to come up with a plan of action that will improve your situation. I get so much satisfaction from helping people deal with the stress of IRS interactions and come out on the other side. Want to work with a certified tax resolution specialist with three decades of experience and a commitment to getting results? Contact Munoz & Company, CPA, today to schedule your initial consultation!
Get in Touch
Income Tax Preparation
Resolution of Tax Problems
Business Tax Help
Free Consultations
30+ Years' Experience With Tax Issues
Munoz & Company, CPA, is located in Celebration, FL. I'm pleased to provide tax help to people who live in or own a business in Orlando, Kissimmee, Lake Buena Vista, Ocoee, St. Cloud, Poinciana, Winter Park, Altamonte Springs, Lakeland, or anywhere else in the local region. Whether you come to me for assistance with business tax issues such as payroll tax penalties or you're facing tax penalties on a personal tax return and need help negotiating a tax settlement to ease your burden, Munoz & Company, CPA, will meet your needs with skill and care.
Certified Tax Resolution Specialist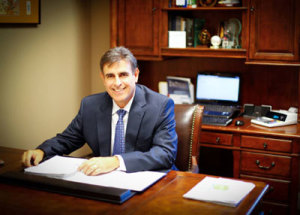 I'm proud to have 30 years of experience and to be a certified tax resolution specialist. On top of being fully licensed for all of the tax relief services I perform, as a CTRS, I've completed coursework, certifications, and continuing education that many of my competitors have not, so I'll understand the issues you're struggling with. I'm affiliated with several industry organizations: the American Institute of CPAs (AICPA), AICPA's Tax Section, the Florida Institute of CPAs, the National Association of Tax Professionals, and the American Society of Tax Problem Solvers. I strive to keep up to date and informed about all of the tax codes and regulations that affect my clients, in order to provide you with the best possible tax relief services.
Comprehensive Tax Preparation and Tax Settlement Services
From IRS audit representation to tax settlement negotiation and beyond, Munoz & Company, CPA, cares about bringing an end to your tax woes. When you call to discuss your situation, you'll speak with a tax preparer or IRS tax relief expert who has all of the qualifications to get the job done right. The IRS is serious about making taxpayers adhere to its deadlines and provide correct information, and I'll provide you with the timely and accurate service you need to become IRS compliant. Schedule your appointment and get a free cost estimate by calling now!